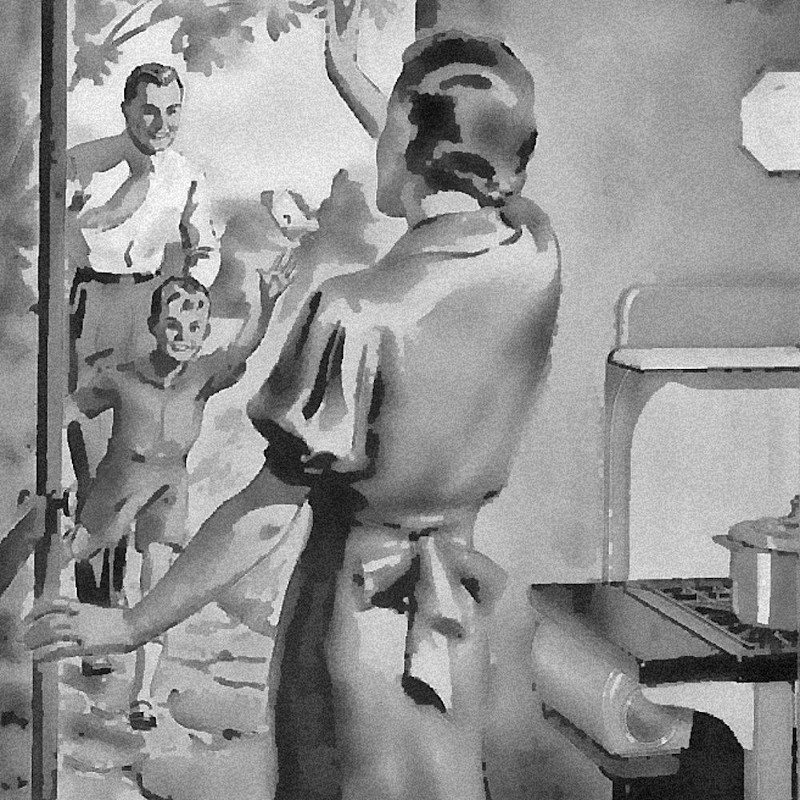 I'm going to do it… I'm going to tackle the role of women in church. I have no doubt that I'm going to offend some people with this blog but I'm going to go for it anyway. I am happy to field any angry comments afterwards but PLEASE read the whole blog first!
There are all sorts of teachings out there when it comes to the role of women in church and they can cause a whole lot of confusion for God-fearing women. I believe they are epitomised by the following two extreme cases.
The first extreme
The first one is that women can, and should, do everything Jesus commanded his disciples to do. That is to preach the gospel, pray for people for healing, baptise new believers, cast out demons and teach other disciples. Everything else in a woman's life, such as family and work, should be secondary to this.
Famous examples of this type of woman are Kathryn Kuhlman and Joyce Meyer.
The second extreme
The second extreme is that women should not speak or teach in church and that it should be left up to men. Instead, the woman should focus on keeping the home well maintained and everyone who dwells in it clean and fed.
Famous examples of this type of woman are Susanna Wesley (known as the mother of methodism) and Titus' grandmother (2 Tim 1:5).
I have seen a range of women at both extremes and all sorts in between. Clearly, there is a huge difference between the two. So, which one is right?
Should women focus on preaching the gospel or should they remain silent?
For a long time, my wife has been torn between the two extremes. She is on fire for God and has learnt how to preach the gospel, pray for healing, baptise people and cast out demons. She desires to see people set free from the kingdom of darkness and would love to be doing that all the time. But we also have three young children who need to be cleaned and fed, and they are hard work! If she only focuses on making disciples, our children get neglected. If she focuses solely on our children, she ignores Jesus' commands to make disciples of all nations.
It has been quite a tormenting time for her because she simply didn't know which direction to go. She was fully committed to doing either one, but she just couldn't decide.
Then she started researching what other faithful women disciples have done and came to a startling conclusion.
For a woman, to not manage your household well gives the devil a foothold in your life.
There are 2 scriptures to back this up. They are 1 Timothy 5:14 and Titus 2:3-5 and they are the conclusion of Paul's advice to women on what their role should be.
"So I would have younger widows marry, bear children, manage their households and give the adversary no occasion for slander"
"Older women likewise are to be reverent in behavior, not slanderers or slaves to much wine. They are to teach what is good, and so train the young women to love their husbands and children, to be self-controlled, pure, working at home, kind, and submissive to their own husbands, that the word of God may not be reviled."
After stumbling on those scriptures, my wife has decided to be the best house-keeper she can be.
Everyone in the house is fed, clean and happy. The children are well trained and given responsibilities. It is hard work for my wife but she feels like she is fulfilling her God given role and it allows me the freedom to minister to many people because I know that she is taking care of our little sanctuary.
The wonderful thing about it is that she still manages to preach the gospel! She has trained our children to be obedient so that if an opportunity arises to minister to someone while she is out on daily duties, she is able to take it with both hands.
She knows she won't have a screaming child to distract her from sharing the gospel.
Imagine if every woman was content at home. Imagine if every husband had full confidence in their wives to manage the house well. Imagine if every child knew that Mummy was always there when they needed them. Imagine if whenever disciples gathered in your home, the house was clean, everything was in order and the meals were prepared on time.
Personally, I would love to see more women today focus on their role as keepers at home. Instead of trying to compete with their husbands, they would push him forward and show him respect in every way she can think of.
You are designed to complement your husband, not compete with him.
Submit to him joyfully (as long as he's not asking you to do anything sinful) and encourage him to be a strong man of God. Train your children in the way they should go, keep the house tidy and the meals warm. If an opportunity arises to share the gospel, take it with both hands! If you are a single woman, learn from an older woman how to manage a home properly and to be an awesome wife and mother for the future.
To summarise:
I have no problem with a woman ministering to others.
Whether that be a home church or traditional church, I believe they can do it. I know Acts 2:17 says that God's spirit will be poured out on all flesh (including women) in the last days. I believe that women can teach others, pray for healing and baptise people. That is a huge step in advancing the kingdom of God. However, if their house is a mess and their family is dysfunctional, the words they speak will be carried off by the wind because their actions aren't matching what they say.