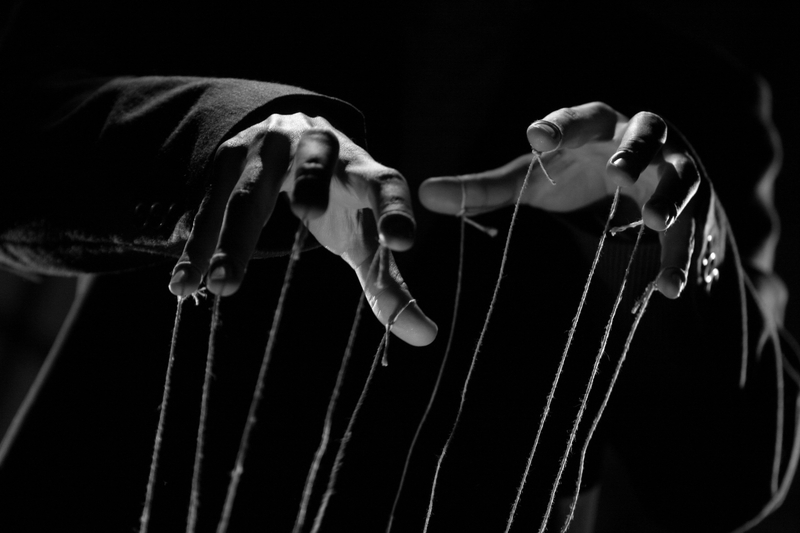 A lot of people say that God controls all that happens. They believe God has a plan for all humanity and if anything good or bad happens, then it is because God planned it. If we take this belief to the extreme then we can say that if a young lady is abducted, raped or gets cancer, it is somehow God's will.
The Bible says repeatedly that God is a good God.
A good God would not allow the above scenario to occur. Any person in their right mind, would not allow this to happen if it were in their power to stop it. Surely God has the ability to stop these kinds of evil things from happening, yet they still occur. So why do they happen?
Evil occurs for 2 main reasons:
People make bad decisions. For example, if we continually smoke there is a good chance we will get lung cancer. If we decide to do drugs then there is a good chance we will end up being addicted and spend all our money or even stealing money to get more of it. If we drive a car over the speed limit, we risk crashing and killing ourselves and others. The Bible calls it sowing and reaping.
We also have an enemy who hates us. The devil. He attacks us by tempting us to do evil things such as stealing, lying and murdering. He afflicts us with sickness and destroys our relationships with others. Sometimes the devil can be as subtle as tempting us with thoughts of low self-worth and suicide, or negative thoughts towards our spouse.
Why does God allow it?
The reason for this is that God has given man the free will to choose whether or not to be obedient to Him. When God first created man (male and female), he placed them in a garden. He then placed a tree right in the middle of it and told them not to eat from it.
Think about that for a second.
God didn't have to put that tree there at all. Or, if he did, he could have put it right near the edge of the garden where it wouldn't be seen. Yet he chose to put it right in the middle of the garden where they would see it every day. Why?
God wanted to know the heart of man and see whether they would be obedient or not.
If you want to know someone's heart, take away all restrictions.
He gave them the instruction not to eat from it, then he left them to make the choice. He didn't control them like a puppeteer controls his puppets.
Unfortunately man chose to disobey God and listen to the devil.
Man had been given dominion over all creation by God but chose to disobey him and give it over to the devil. Ever since that day, Satan has used that dominion to destroy creation.
You might be thinking to yourself:
I thought God was sovereign?
Yes, he is.
The definition of 'sovereign' in the dictionary is this:
"a monarch; a king, queen, or other supreme ruler."
God is the supreme ruler but he is not supremely in control of everything.
Let me illustrate.
Winston Churchill was the supreme leader of the British forces during World War II. He was in charge of the battle but he could only direct his forces, not force them to move. If they were not well trained, they wouldn't have followed the instructions given. Even if they were well trained, the enemy would do all he could to thwart their plans.
A sovereign person is in charge, not in control.
If you say that God is sovereign and use the dictionary definition of sovereign, that is completely correct. He is man's supreme ruler. Unfortunately, most people say God is sovereign in the context of something bad that has happened to them or a loved one and believe God has willed it, but we don't understand why.
Is this what God wants?
The Bible tells us this in 2 Peter 3:9:
The Lord is not slow to fulfil his promise as some count slowness, but is patient toward you, not wishing that any should perish, but that all should reach repentance.
If God was in control, no one would perish and all would repent. Everyone would live in peace with one another and there would be no stealing, lying, adultery or murders. The devil would have no power over people because no one would listen to him.
Unfortunately, you just need to take a quick look at the mainstream news, to see that people are perishing every day and murder, stealing, cheating, adultery and many other sins abound on this earth.
Now for the good news.
2000 years ago, the son of God, Jesus walked the earth and his message was that the kingdom of heaven is near. He not only said this, he proved it by healing people's sicknesses and mental illnesses (known as demons in the Bible) and teaching them how to say no to destructive habits. He then commanded his disciples to do the same.
1 John 3:8 says that the son of God came so that he might destroy the works of the evil one.
Notice the word might. This suggests that it may or may not happen depending on circumstances. If the evil one's works aren't being destroyed, it is because the son of God is not active in this world today.
The Bible also declares that the church is the body of Jesus and that he is the head.
A head cannot move far if the body doesn't follow.
Jesus demonstrated how to destroy the works of the evil one. Anyone who is a follower of his should be doing the same things. The only reason the devil's works aren't being destroyed is because Jesus' followers aren't doing what Jesus did.
There's an old quote which says,
"All that is necessary for the triumph of evil is that good men do nothing."
Evil happens today because we have an enemy who loves to steal, kill and destroy and God has also given man free will to choose to be disobedient to him and he will not override that. It is up to those who know the truth to be obedient to God and constantly destroy the works of the evil one wherever we go.