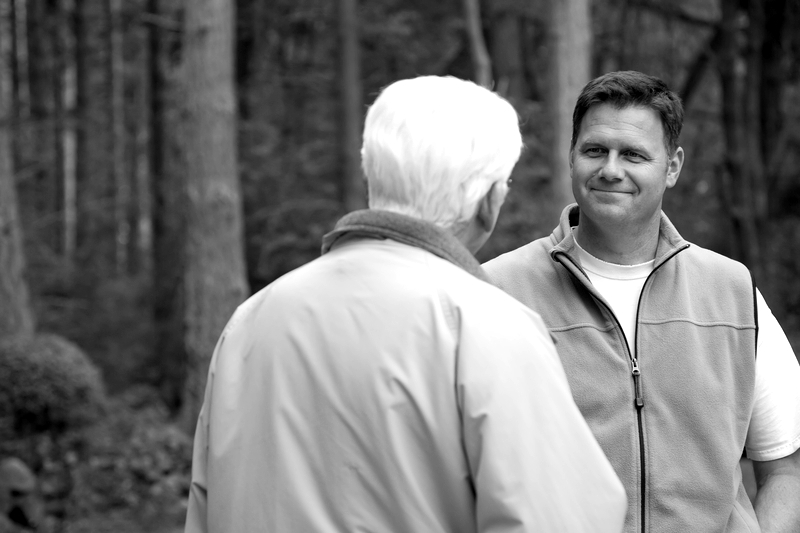 In my last blog I mentioned that to find people to start a home church we just need to talk to people.
Are all people open to our message about Jesus?
In short, no.
Some are completely against what we have to say and may even get aggressive if we try to press the matter.
Can we know before we talk to people whether they will be interested in spiritual matters?
Again, no.
I know there are people who 'treasure hunt', where they spend time praying and asking God to reveal to them which is the specific person they should talk to. They have some amazing testimonies about what happens and I praise God for those. My issue with that, is that God wants to reach everyone. While you're taking the time to pray and search for a specific person, hundreds of other people may walk right by you who are hurting and wanting to experience God's love.
So who do we approach?
How do we know if a person interested in talking about God?
When Jesus sends out his seventy-two disciples in Luke 10, he gives them specific instructions on who to look for. Here is one of those instructions found in verses 5 & 6:
"Whatever house you enter, first say, 'Peace be to this house!'  And if a son of peace is there, your peace will rest upon him. But if not, it will return to you."
Compare this to the popular teaching that you just need to walk alongside non-believers and invest enough time, energy and prayers into them until they decide to follow Jesus for themselves. The theory is that this may take years but if you keep persisting, eventually they will give in.
This doesn't match up with what Jesus told his disciples to do. He told them to find a son (or person) of peace.
What is a person of peace?
It is simply a peaceful person who takes the time to listen to what you are saying and wants to know more.
Jesus said "ask and you shall receive, seek and you will find."
The only way to find a person of peace is to ask God to lead you to one, then seek one out. This might mean talking to 20 people in a day or it might be just one. If we are diligent in doing this, we will find a person of peace.
So what does a person of peace do look like and what do they do?
I'll answer that by giving you some comparisons of how people may respond when you start talking to them about Jesus:
Folded arms, looking away from you while you talk.
Continually trying to steer the conversation to worldly matters like the weather, food or problems with their car.
Deflecting the conversation to another person.
Asking difficult questions from the Bible such as, "can God create a stone so big that even he can't lift it?" or, "who did the first sons of Adam and Eve marry?"
Now compare that to these types of people.
They take their sunglasses or hat off when you talk to them and look you in the eye.
A person offers you a hot drink or something to eat and asks you to explain more.
Someone who would rather listen to what you have to say, than focus on their child who is getting into trouble or phone constantly ringing.
Obviously, the people in the second group are the types of people you are looking for. They are incredibly rare, and you may meet a lot of people in the first group before you find one, but once you find a person of peace, the you experience will make all the rejections worthwhile.
Once you've found a person of peace, Jesus says what to do next in Luke 10:7.
"Stay there, eating and drinking whatever they give you, for the worker deserves his wages.
Do not move around from house to house."
Stay with that person for as long as they allow. With the initial conversation, never be the one to leave if they want to keep talking. If you have something else to get to, forget it! If you haven't eaten yet but they have and you are getting hungry, just skip that meal or ask them to join you. If they decide to leave, make sure you trade contact details and go and visit them as often as possible.
A person of peace is like gold so treasure them.
Nurture them for as long as you can and then teach them to go find a person of peace also. Then you will make a disciple who will make more disciples and God's kingdom will expand on the earth.