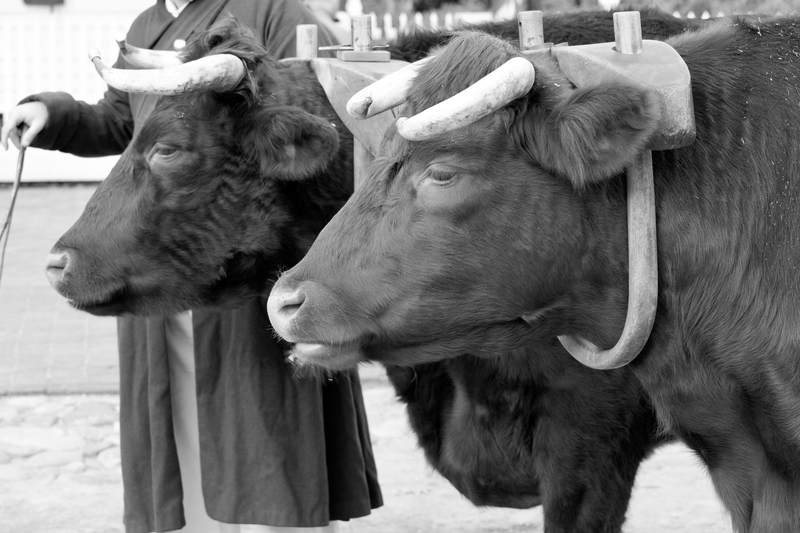 In 2 Corinthians 6:14, Paul says that believers should not be unequally yoked with unbelievers. In 1st Century Israel, fields were plowed by using 2 oxen connected together with a 'yoke'. This is a wooden frame put on the backs of the 2 oxen to keep them going in the same direction. If one of the oxen wanted to go elsewhere, it pulled the yoke and placed a lot of strain on the other ox.
The context that Paul was writing about above is about believers continuing fellowship with idol worshippers. He is not talking about marriage but it does bring up a valid question today.
What if you are a follower of Jesus who is married to an unbeliever?
I am extremely blessed to have a beautiful and caring wife who is on fire for the things of God. We are constantly urging each other to be more like Jesus always.
I am starting to see that this is unusual as my wife and I have ministered to many believers who are married to unbelievers.
It is extremely difficult for other believers to gather in your home if this is the case. It may also be difficult for the believing spouse to gather with other believers if the unbelieving spouse thinks this is unimportant for you.
I will address this question from a wife's point of view in this blog and from the husband's point of view in the next blog due out next week.
If you are a believing wife in this situation, what can you do?
Leave or neglect the marriage because God is more important?
Criticise the unbelieving spouse to others and live out your days in drudgery until one of you dies?
Pray for your spouse to know God as you do while doing all you can for God's kingdom.
A mix of the above?
In 1 Corinthians 7, Paul gives some detailed instructions about marriage. Verse 10 says:
"To the married I give this charge (not I, but the Lord): the wife should not separate from her husband."
It is also written that God hates divorce (Malachi 2:16) so this rules out the first option in all but extreme cases of abuse.
However verse 15 says that if the unbelieving husband leaves, to let him go.
The best verse to look at for advice on this subject is 1 Peter 3:1-2:
"Likewise, wives, be subject to your own husbands, so that even if some do not obey the word, they may be won without a word by the conduct of their wives, when they see your respectful and pure conduct."
Preaching at him, nagging him or criticising him to others won't work. He may change externally, but if there is no internal desire to change, it won't last.
Obey your husband and win him over by your conduct, not your words.
My wife and I recently baptised a lady who was an unbeliever all her life. She decided to follow Jesus but her husband wasn't ready. This would be a huge change in their marriage as they have been together for over 10 years and she asked us for advice about her husband. We encouraged her from 1 Peter 3. We told her to stop criticising him, stop arguing with him and focus on serving him. She needed to learn how to die to her own desires and live for someone else. We assured her that she would see results in a matter of days rather than years.
A few weeks later, she told us that she had done this and her husband was amazed at the change in her. His words to her were:
"How are you doing this?!"
She told him it was because of what it said to do in the Bible. She wasn't complaining anymore and she was serving him joyfully. Her husband noticed an obvious change in her.
Her conduct softened her husband's heart towards the things of God.
He still wasn't ready to become a believer but he said she could start reading their children Bible stories and take them to church if she desired.
The wife has huge power of influence over her husband but she does it through obedience, rather than using words. As long as he is not asking you to sin, don't complain about it, just do it!
Don't get bitter. Get better!
If he chooses not to believe, don't beat yourself up over it.
It is not your responsibility whether your husband decides to follow Jesus.
I'll say it again. It is NOT your responsibility whether your husband decides to follow Jesus. Yes, you should desire to see your husband saved but you should also desire to follow all of God's instructions. Jesus said to seek first the kingdom of God. He didn't say "seek first your husband's salvation."
Obey your husband and pray for him, learn to be a keeper at home, teach younger women to be pure, train up your children in the way they should go and grab every opportunity to tell everyone you can about Jesus. Do these things regardless of your husband's response and do them because they are what God wants you to do.
If that means waking up extra early or staying up late then just do it! Be a Proverbs 31 woman who is obedient to God regardless of what your husband is doing.
I can't guarantee that your husband will become a believer if you do this. It is between him and God as God has given us free will to choose whether or not to be obedient to him.
You can't force someone to convert. All you can do is provide a contrast so clear, so full of joy and peace that the other person desires to change.
You should be so on fire for the things of God that your spouse either converts because of your example or they leave you. Either way, you are being obedient to God.