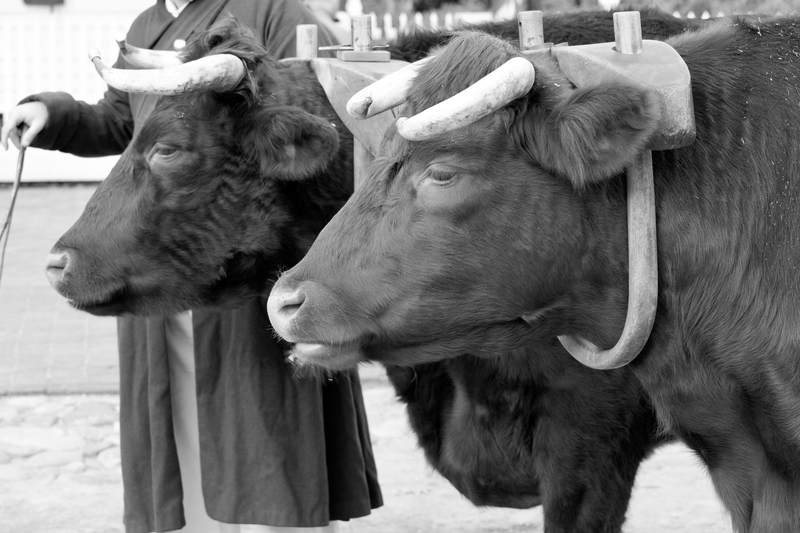 In 2 Corinthians 6:14, Paul says that believers should not be unequally yoked with unbelievers. In 1st Century Israel, fields were plowed by using 2 oxen connected together with a 'yoke'. This is a wooden frame put on the backs of the 2 oxen to keep them going in the same direction. If one of the oxen wanted to go elsewhere, it pulled the yoke and placed a lot of strain on the other ox.
The context that Paul was writing about above is about believers continuing fellowship with idol worshippers. He is not talking about marriage but it does bring up a valid question today.
What if you are a follower of Jesus who is married to an unbeliever?
I am extremely blessed to have a beautiful and caring wife who is on fire for the things of God. We are constantly urging each other to be more like Jesus always.
I am starting to see that this is unusual as my wife and I have ministered to many believers who are married to unbelievers.
It is extremely difficult for other believers to gather in your home if this is the case. It may also be difficult for the believing spouse to gather with other believers if the unbelieving spouse thinks this is unimportant for you.
This blog is aimed specifically at husbands with an unbelieving wife. It answers the question:
What do I do if my wife is an unbeliever?
The best advice about marriage in the Bible is found in 1 Corinthians 7. It has the following instructions for the above scenario.
"If any brother has a wife who is not a believer and she is willing to live with him, he must not divorce her."
Divorce is not an option. In our home, the word 'divorce' is banned. We treat it like a swear word because it is never an option for us regardless of how bad things may seem. It has been that way since our wedding day.
We stood before God and declared that we would stay together for the rest of our lives.
I will always try to find a solution to any problem my wife and I are having rather than choose divorce.
1 Corinthians 7 goes on to say this.
"How do you know, husband, whether you will save your wife?"
This begs the question if you are married to an unbeliever:
What can I do to see my wife saved?
There are further instructions for husbands in Ephesians 5:25 and 28.
"Husbands, love your wives, as Christ loved the church and gave himself up for her … In the same way husbands should love their wives as their own bodies. He who loves his wife loves himself."
Husbands, do everything you can think of show your wife love and get your wife saved.
What attracted your wife to you in the first place. What did you do before you were married? Think about how she receives love and do that. If you have not laid down your life for her then you have not done everything you can for her!
You might be saying to me right now,
"It's a waste of time. My wife is never going to change."
While she is breathing there is hope. Never give up.
There is a story in the Old Testament about a man named Hosea who was told by God to marry a prostitute. Hosea was obedient to God regardless of what this would mean for his life and what others would say about him. This represented God's love for his people even though they were forsaking him. The story does not end with God's people repenting, but still Hosea loves his wife.
Be obedient to God to love your wife regardless of how she responds.
I have a four-year-old daughter named Hannah. I love her and want to teach her as much as I can while she is young. On occasions she is disobedient and will not listen to my instructions. At those times I know that it is my responsibility to spend some one on one time with her to make sure the relationship is strong. The same applies for all females.
If your wife doesn't feel loved, she will be unlikely to respond to you if you talk about Jesus.
Your actions need to back up your words. It's no good talking about a loving and compassionate God if you are taking your wife for granted and not showing her any love or compassion.
Husband, love your unbelieving wife like Christ loved the church and died for her. Love your unbelieving wife like Hosea did even though she was sinful. Love her like you love yourself.
I know that it is hard to continually show love to someone who doesn't return it but it is God's nature to do so because he is love. We must do the same.
If you do this, you have obeyed scripture to love your wife. It is up to her whether she responds by wanting to follow Jesus as well. If not, continue to love her and love her and then love her some more. If she leaves, let her go.
"But if the unbeliever leaves, let it be so." 1 Corinthians 7:15