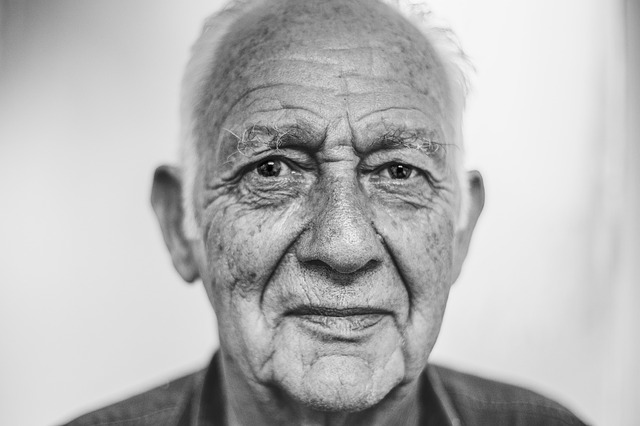 In Matthew 5:48 Jesus gives his followers the following instructions
"You therefore must be perfect, as your heavenly father is perfect."
That's quite a bold statement! Being perfect is nearly impossible for anyone to achieve because we all make mistakes. Even the most arrogant person will recognise that. So, what did Jesus mean by perfect?
The Greek word for perfect is teleios. It does mean perfect, but when it is used of men, it also means fully grown or mature. A mature person still makes mistakes but when they do, they apologise and learn not to do the same thing again.
When you meet a mature person, you can tell by how they act, what they say and what they do. The same applies for an immature person. I have fellowshipped with many believers that I thought were mature because of their age. Then after a while of gathering together, that person got offended at something that was said or that was read from the Bible and they would choose to no longer fellowship with me. Unfortunately, just because someone is old, it doesn't mean they are mature in Christ.
What does a mature person in Christ look like?
Here is my list of attributes that a mature person has. I have based this on the fruits of the spirit found in Galatians 5:22-23 because when a fruit tree is mature it produces fruit, so you know it is mature. It is the same with mature believers. We know them by their fruit.
Love
A mature person loves meeting with other believers and talking about the goodness of God as often as possible. They don't just do it at certain places and times. For them, following Jesus is a lifestyle rather than an event.
Joy
A joyful person is one who is not shaken by things of this world because they are a child of God and their father in heaven loves them, so they rejoice in that. They don't care what happens with the stock market or their sports team because their identity is found in Christ, not anything in this world.
Knowing that also makes them grateful in everything because they see God at work wherever they are so they regularly thank God for anything they can think of.
Peace
Someone who is peaceful is not offended by rebuke. In fact, they welcome rebuke because they see it as a chance to learn and grow. They can discern whether it is Godly rebuke and whether to accept it or discard it. They also rarely, if ever, complain. Instead, they have the wisdom to know when to encourage others, when to laugh with them and when to rebuke them.
Patience
A mature person in Christ is patient. They are teachable and constantly learning, and they also love to teach others. They will have an end goal in mind for people to look like Jesus but will not exert control or force to achieve that goal. Instead, they will recognise that they can only bring people as far as they're willing to go.
Goodness
A mature person will aspire to live a holy, sin free life because they love their father in heave who is holy and hates anything unholy. They also want to see the kingdom of heaven grow on earth as it is in heaven and will be willing to make sacrifices to make that happen.
Kindness
Kind people are incredibly hospitable. They love having people in their homes and give generously. They will also have compassion for those living in darkness and desire to see them set free. Whether they go themselves, or support others who do, they hate to sit back and be comfortable while others are suffering.
Gentleness
To be gentle is to be content with who and where you are. A gentle person doesn't' compare themselves to others. Instead, they compare themselves to our father in heaven and desire to be like Jesus in all things. They are able to discern evil from good as Hebrews 5:14 says.
"Solid food is for the mature, for those who have their powers of discernment trained by constant practice to distinguish good from evil."
Faithfulness
Faithful people are well trained in the use of various spiritual gifts. They know how to share the gospel and their testimony confidently and they can also baptise people in water and the Holy Spirit. They trust God totally and are willing to take risks because they know that God will look after them.
Self-control
A person with self-control is a good steward of what they have been given (time, money, possessions etc.) They do what they say they're going to do. That means if you make a time to meet with them, they will be there, because they said they would. They are disciplined to fast and pray regularly and are fully in control of their emotions.
Do you agree or disagree with anything on this list? Please feel free to leave a comment below.