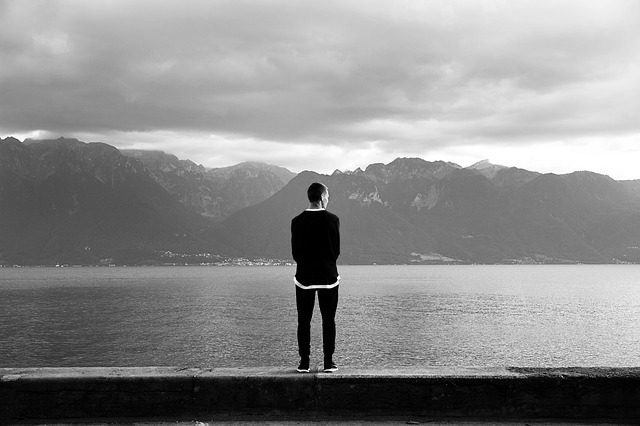 In your home church you will have all sorts of people.
Whether they are old, young, single, married, rich or poor, they are all brothers and sisters in Christ. Jesus is the purpose for meeting up, so we glorify him rather than focusing on people's marital status or the size of their bank account. However, you do spend a lot of time with these people and if you fellowship with a lot of people in a specific category, they will have different priorities, so it can impact on what happens when you gather.
My wife and I have a young family and we often meet with other young families, but we also regularly meet with single people and enjoy doing so. We don't treat people who are single like they have a disease we need to cure. We accept them as they are and rather than focusing on what they don't have (a spouse), we focus on what they do have (God-given gifts and abilities). We want to help them to be able to answer this question:
How can I best serve God as a single person?
The Bible gives this advice to singles in 1 Corinthians 7:8, 32:
"To the unmarried and the widows I say that it is good for them to remain single, as I am… The unmarried man is anxious about the things of the Lord, how to please the Lord"
I got married at the age of 30 so I spent a lot of time as a single man.
If I wanted to do anything, I could just do it because I didn't have anyone else to consider. I travelled, played sports and hung out with my mates. Of course I wanted to be married and I tried to find girls I wanted to be with, but I know now that I wasn't mature enough in my 20's to be married and it would have just ended up in disaster.
Then someone gave me this advice from Matthew 6:33:
"Seek first the kingdom of God and all his righteousness and all these things (meaning the necessities of life) will be added to you."
I started to be anxious for the things of the Lord instead of being anxious to find a wife. The more I did that, the more I started to mature in my walk with God and the more capable I became of being a good husband. That wasn't my intention for doing it, but it was a positive side effect.
Life doesn't start when you get married!
Some single people can't stand being alone and will do everything they can to find a partner. Unfortunately, it will often end in disaster because they are not mature enough to say no to a potential partner who isn't right for them.
I am a happily married man now. What would you think if, whenever I talked to you, I constantly talked about all the wonderful things I did before I was married? You'd think that I wasn't content with my situation in life.
It is no different to a single person talking about what life will be like when they get married.
One of my favourites quote is by Abraham Lincoln, who said, "Whatever you are, be a good one."
If you are single, be the best single person you can be.
Follow Jesus with everything you've got. Pray for the sick, give to your neighbour, aim to live sin-free, study the Bible, pray lots, fast lots. Then, you will mature in your walk with God. When you gather with others you will have a lot of testimonies to share of God's goodness which you can use to encourage others.
If you really can't bear being single any longer, my advice is simple:
1 Corinthians 7:9 says:
"But if they cannot exercise self-control, they should marry. For it is better to marry than to burn with passion."
It's easy to tell someone to 'get married', but it's not always easy for them to find someone suitable to marry!
I recently heard a story about a young man who was getting married. He was just about to head off to the ceremony when his father sat him down to give him some marriage advice. The father's advice was surprising. He said, "Son, marriage is not for you." The son was taken aback and couldn't believe that his father would say something like this right before he was due to get married. The father went on to say this, "Marriage is for the person you are getting married to. Your needs and desires should no longer be first and foremost in your mind. What is important now is to love your wife and meet her needs and desires. If both of you do that, your marriage will be strong because your needs will be met by the other person, and neither of you will get caught up in selfishness, which will destroy your marriage."
If you are single, instead of thinking, what would I like in a potential spouse? Think to yourself, how can I be a good potential spouse to someone? What would the person I want to marry like me to do for them?
It is all an extension of Jesus' advice to do to others as you would have them do to you.
Feel free to comment on any of the advice above. I'd love to hear your thoughts.