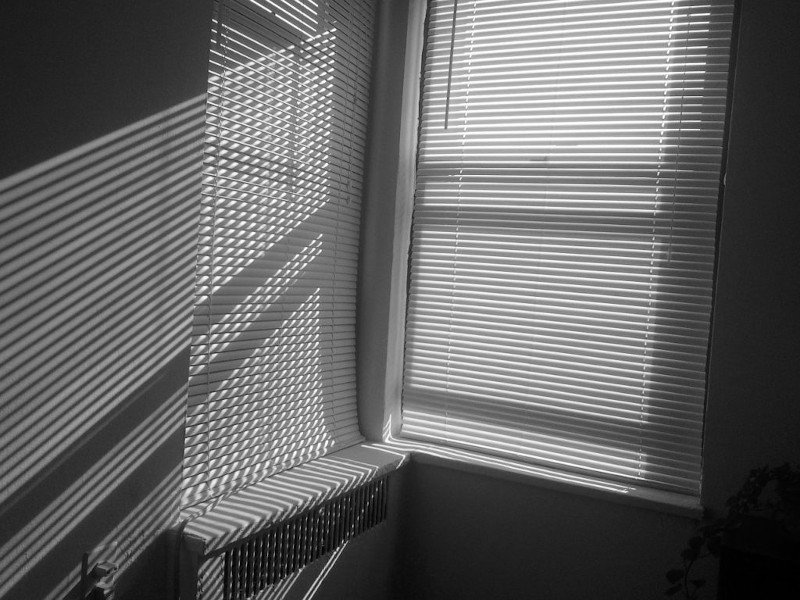 I have been spending some time recently doing house renovations. The wallpaper in the hallway was looking old and faded so I decided to strip it down and paint the wall. While I was stripping down the wallpaper, I accidentally made a few gouges in the wall so I needed to plaster over these to make it look smooth. After plastering it, I sanded it back and painted it. I had to paint in the evenings (in low light) when my children were asleep.
Once finished, I was impressed with myself because it looked perfect. It wasn't until I saw it in the middle of the day, when I could see clearly, that I hadn't filled in all the gouges properly. It was then that I came to this startling realisation:
The light shows up all imperfections.
I thought about how Jesus calls us the "light of the world" (Matthew 5:14). If we are truly reflecting Jesus, then we will naturally expose imperfections in other people.
This is exactly what happened to Jesus.
In John 7:7 Jesus is talking to his unbelieving brothers and he says:
"The world cannot hate you, but it hates Me because I testify of it that its works are evil."
He emphasises this in Matthew 10:22 when he says to his followers,
"And you will be hated by all for My name's sake."
We should expect to be hated by the world.
Compare this to the common belief today which says that if we live such good lives then unbelievers will see our conduct and naturally want to become like us. There is a famous quote which says, "Preach the gospel at all times, if necessary, use words."
Unfortunately, preaching the gospel in deed only, without words, is at best unbiblical and at worst, direct disobedience to Jesus' command of proclaiming the gospel of the kingdom to all nations. Anyone can have a lifestyle which others find attractive and be admired for it. The difference is they aren't telling people about Jesus, so they will not expose other people's imperfections.
We should be preaching the gospel in word and in deed.
We also shouldn't be preaching the gospel with words, while living a sinful life. Too often we can focus on one extreme to the detriment of the others. Sometimes it's not one or the other, but both.
We need to expose people's evil deeds and implore them to repent of them, but also conduct ourselves in such a manner that people can't fault us in any way.
If you are not being hated by others in your walk with Jesus, you are not being obedient. Proverbs 29:25 says that the fear of man is a snare. Don't fall into that trap because it will make you unfruitful.
Fear God, not man.
If we are truly the light of the world, our lives should convict others of their sins. Then, either they will stop being our friends or they will want to know about the Jesus we have.