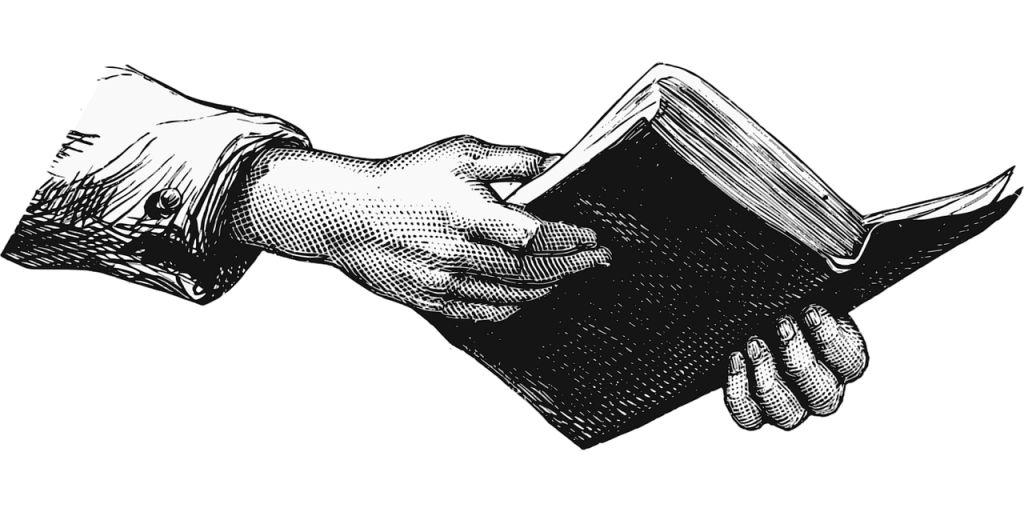 The Bible is full of amazing knowledge and life-changing wisdom. It is the most widely read book in the history of the world for a reason. It has been said that it contains Basic Instructions Before Leaving Earth.
Unfortunately, with anything that brings life and joy, there will always be people who try to hijack the beauty within for their own gain. The Bible includes many scriptures that can be twisted to mean something other than what it is supposed to. Just like if I only hear half a joke, I will completely misunderstand the punchline.
There are many candidates for most abused scripture in the Bible taken out of context. Some examples are:
Philippians 4:13 – "I can do all things"
Jeremiah 29:11 – "I know the plans I have for you"
Romans 8:28 – "We know that all things work together for good"
Psalm 46:10 – "Be still and know that I am God"
I won't go into great detail on these scriptures right now because I want to focus on another one that is far more devastating.
It is THE most abused scripture in the Bible
It is used by pastors when the church bank account is starting to look bleak.
It is used to justify an old covenant practice now grossly taken out of context.
It is used as justification by men falsely inserting themselves between man and God to fleece the flock and line their pockets.
If you haven't guessed it already, it is Malachi 3:9-10 (NKJV)
"You are cursed with a curse,
For you have robbed Me,
Even this whole nation.
Bring all the tithes into the storehouse,
That there may be food in My house,
And try Me now in this,"
Says the Lord of hosts,
"If I will not open for you the windows of heaven
And pour out for you such blessing
That there will not be room enough to receive it."
For many people, reading this leads to feelings of guilt and torment. This verse has been twisted out of context so much that anyone reading it now sees all servants of God as vindictive and greedy. It is very far from God's original intent of tithing.
Once you understand the principle of tithing, you will see that it is a beautiful picture of God's generosity. To get to this understanding, we need to work out what tithing was originally designed for.
The Original Purpose of Tithing
In Deuteronomy 14. God tells the Israelites to set aside a tenth of all that their fields produce. The purpose for this is so that (verse 29):
"The Levite, because he has no portion nor inheritance with you, and the stranger and the fatherless and the widow who are within your gates, may come and eat and be satisfied."
In the above passage, God mentions four types of people. The Levites, the foreigners, the fatherless and the widows. All these people needed to rely on others for their food because they could not provide for themselves.
God's Heart Is for Those That Cannot Provide for Themselves
He wants those with plenty to share with those who have none. His heart is still the same today and doesn't want anyone to go without.
Today, instead of food, members of a church are strongly encouraged to give 10% of their income to 'God's body'. That is fine, but the trouble is what the money is used for.
In most cases, the majority of it is then used to pay the minister's wages and building costs. There would be very few, if any churches, that evenly split the tithes to go to the paid minister(s), the foreigners, the fatherless and the widows.
Tithes Are Not for Priests Alone!
I can be so certain of this because of what is written in Malachi. Malachi's letter was a rebuke from God to the priests (Levites) as Malachi 2:1 clearly shows:
And now, O priests, this commandment is for you.
Then in 3:5, God says that he will come near those priests for judgement who:
"Exploit wage earners and widows and orphans, and against those who turn away an alien."
Notice that there were only four groups of people mentioned in Deuteronomy – there is one group missing in Malachi 3. The priests. That is because they are the ones God is rebuking. They were taking food out of the storehouses for themselves alone and neglecting the foreigners, widows and orphans.
It Is No Different Today
Hundreds of priests (now known as pastors, reverends and fathers) around the world grossly misuse this scripture to justify fleecing God's sheep to provide for themselves. They neglect anyone else in need to build their own kingdom.
Now I'm going to rephrase Malachi 3:9-10 to show you what a typical pastor is truly thinking in his heart when he quotes this verse:
Malachi 3:9-10
(A modern translation from a corrupt pastor during an offering message)
"You are all sinning
For you don't consider the things I need to buy
Every single of one you has been disobedient.
Bring ten percent of your wage to this church
So that we can pay my salary and mortgage
Just do it, regardless of how much financial strain you're under
Says the wolf in sheeps clothing,
If you don't do this, God won't bless you
He's holding back from you unless you put your hand in your pocket
For God loves a compulsive giver."
What Can We Do?
Knowledge is power. But only if action follows soon after acquiring the knowledge. Here are some possible actions you can take now that you know this.
Go to the next AGM at your local church. Have a look over the expenditure on the profit and loss statement and especially look at the largest items. If most is going to the pastors and very little is going to orphans, widows and foreigners, ASK WHY. Most churches are registered as charities. If you are giving money to any charity, you would expect them to be prepared to give an account of how they are spending it.
If you're not confident enough to go to an AGM, how about booking a meeting with your pastor and ask him his views on tithing? Ask him to show you where tithing is in the Bible and whether it is important to also care for orphans, widows and foreigners.
If you are not attending a church, think of someone you know of who is struggling. Think about ways you could bless them. Take them a food parcel or something you think they could benefit from.
Let's not be afraid to confront evil practices when we see them. It's time to hold pastors to account. If we don't, who will?