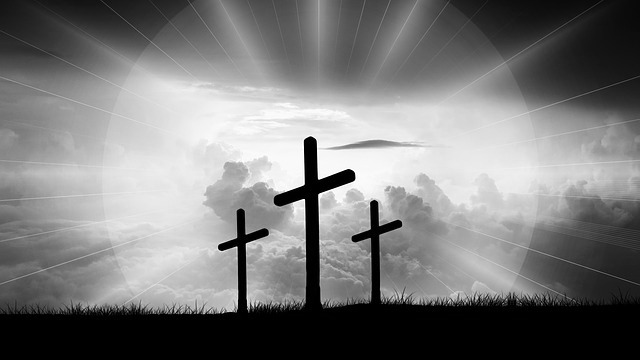 Few Christian doctrines have caused more confusion than whether water baptism is necessary for salvation. Most theologians who say that it is unnecessary will point to the example of the thief on the cross in Luke 23:39-43 as justification for their belief. In this account, a dying thief humbles himself, acknowledges Jesus as lord and asks for forgiveness. Jesus told the thief that he would be with him in paradise that very day, yet there was no mention of baptism, or any possible way for it to happen.
There are other theologians who say that water baptism is necessary for salvation because Jesus said in Mark 16:16 that whoever believes and is baptised will be saved. There are also numerous examples throughout the book of Acts being baptised when they believe.
The two teachings above seem to contradict themselves and it is difficult to know whether baptism is necessary or not.
There is actually a very simple explanation to this.
The answer is found by understanding two things.
Knowing when eternal life begins and
What salvation saves us from.
When does eternal life begin?
Have a look at this timeline below of a typical believer. The arrow represents their life and the three dots represent the three most significant events in their life pertaining to eternity.

The person is born at point A, born again at point B and then dies at point C.
Many would say that eternal life begins when we die.
In John 6:47, Jesus says "Most assuredly, I say to you, he who believes in Me has everlasting life."
The word 'has' in the above scripture is key. It is in the present tense. He didn't say "he who believes in me will have everlasting life".
Eternal life starts as soon as we believe.
The next question is: what does salvation save us from?
The answer to this is found in Matthew 1:21 when the angel appears to Mary to tell her she is with child.
"And she shall bring forth a son, and you shall call his name JESUS: for he shall save his people from their sins."
Salvation is freedom from sin.
We are saved from our sins. Not just in this life but in the age to come.
The period between being born again and dying is the start of eternity for a born-again believer. That is the time period that water baptism deals with.
Look at Romans 6:4,6:
"We were buried with Him through baptism into death… our old man was crucified with Him, that the body of sin might be done away with."
When we repent and put our faith in Jesus to save us, we make a break from our old life and need to be separated from it.
The purpose of water baptism is to do away with our evil conscience.
Hebrews 10:22: "let us draw near with a true heart in full assurance of faith, having our hearts sprinkled from an evil conscience and our bodies washed with pure water."
This is what Peter can say that baptism saves us (1 Peter 3:21). He was referring to Jesus being put to death in the flesh but made alive by the Spirit (verse 18).
If we are not baptised in water, it is like we carry around a corpse with us until we die. A dead body is heavy, smelly and it will rot. It will affect the living body until it eventually succumbs to the corpse and dies itself. Without baptism, our evil conscience will lead us back to the world and possibly to hell.
For the thief on the cross, the time period between his born-again experience and his death was virtually non-existent so there was no need for him to be baptised in water.
The same principle applies to anyone on their death-bed.
For these people, a humbling of self, confessing of sins and acknowledging Jesus Christ as Lord is enough to be born again.