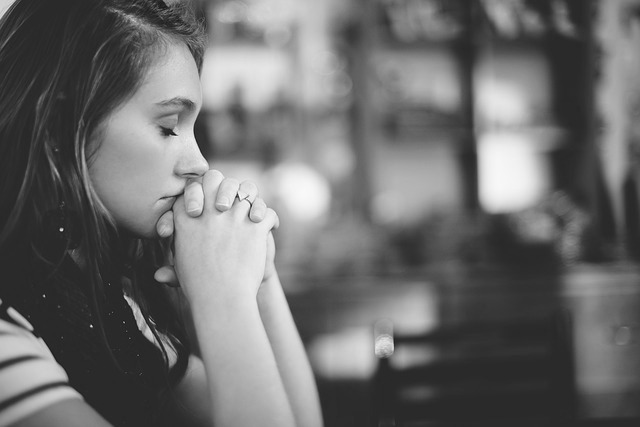 I have spoken with various Christian brothers and sisters recently who were in a place of rest and were unsure where they should focus their energies for the kingdom. They believed that God was waiting until an opportune time to use them for his glory but for now they were just waiting for that sign. They are fully committed to doing whatever his will is but they aren't moving until they know what that is.
There are two schools of thought on this.
The first is that God wants them to rest because they have nearly burnt themselves out with the work they had been doing. Whether their focus was on kingdom or secular work, they need to now have a season of rest which involves spending lots of quiet time with God. God has given them a red light and is commanding them to stop for a season until he gives them a green light again. This is exactly the scenario found in Mark 6:31 where Jesus commands his disciples to rest because they were so busy that they didn't even have time to eat.
The second school of thought is that any season of doing nothing is time spent ineffectively that we could be spent expanding the kingdom of God. We do not need to wait for God to give us a green light because he has already done so. He has already given us instructions about what to do because they are the same as the ones Jesus gave his disciples when he was walking the earth. That is to preach the gospel of the kingdom and make disciples of all nations. How we do that is up to us.
I believe in the second school of thought in most cases.
We should be busy preaching the gospel and teaching making disciples who look like Jesus. We may occasionally have a season of rest but I think the season should only be long enough to get re-fuelled. If we are ever resting too long that we become lazy, then we are becoming disobedient to the commands of Jesus to make more disciples.
Jesus told a parable about these two schools of thought. It is the parable of the talents found in Luke 19:12-27. The master hands out money to three servants and tells the people to put what they were given to work.
The master didn't tell the servants what to do with the money.
In the parable there are 2 cases of people who obeyed the instructions and the master commended them for being productive. We aren't told how they invested the money. I don't think it matters.
The point is they did something.
The other case is of one who did nothing with what he'd been given. The master's response was horrifying. Jesus calls that person his enemy and worthless and gives orders for the person to be killed.
In the book of Acts, none of the disciples ever asked where they should go or waited until God gave them instructions. Jesus had already told them that he wanted them to be his "…witnesses in Jerusalem and in all Judea and Samaria, and to the end of the earth" (Acts 1:8).
A good example of this, is found in Acts 16:6-10. Paul, Silas and Timothy are travelling through the region of Phrygia and Galatia. Verse 7 says "they attempted to go into Bithynia, but the Spirit of Jesus did not allow them." The three missionaries were travelling around expecting that they would be successful wherever they went. The Lord forbade them from going into an area and later Paul had a dream where a man beckoned him to come to Macedonia.
This isn't a case of the missionaries staying in their closets and praying until God gave them a vision of where to go. They were out already and expected that they would find favour, regardless of where they were. They were also humble enough to recognise God had closed some doors on them. If Paul didn't have that dream, I believe they still would have continued to find people who were open to their message, instead of waiting around until God showed up and told them what to do.
Martin Luther was once asked what he would do differently if he knew that Jesus was returning tomorrow. His answer was:
"I'd still plant that apple tree."
The point is that we don't know when Jesus will return. We should expect him to return at any moment and be busy trying to produce fruit for him using whatever means possible.
I remember talking to an older Christian man about what God wanted him to do with his life. He told me that he believed that God had put him up on a shelf like a jar and was waiting for the perfect opportunity to use him for His purposes. He said this nearly 10 years ago. As far as I know he is still waiting for God to use him.
God wants you to do something.
Waiting 'on' the Lord and waiting 'for' the Lord are very different. Just ask a waiter. The two scenarios require completely different actions. To wait on the Lord means you are busy serving him. In my experience, most people that are 'waiting for the Lord' are just making an excuse for being carnally minded and are not willing to take a step of faith to expand God's kingdom.