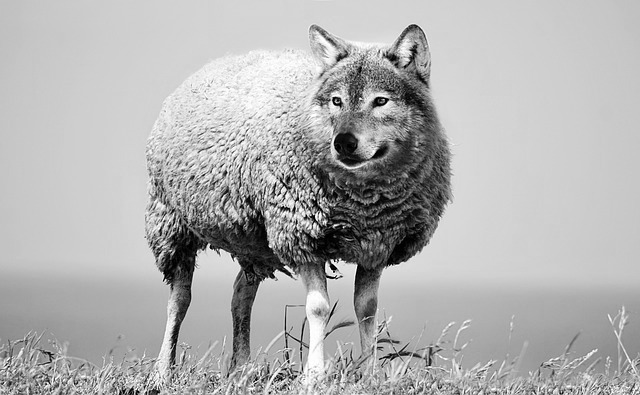 The other day my wife and I were in the supermarket with our three young children. Normally I get bored to tears walking around a supermarket and this was no exception. In my bored state I glanced around and noticed a young man come in who looked like he was limping. I wasn't sure if he was truly sore or just walking like a gangster, so I didn't approach him straight away. We went our separate ways and then after wandering along some more he happened to be in the same aisle as us. I examined him closely and still wasn't sure if he was limping and I wondered if I should approach him either way but chickened out.
We were down to the last item on our list, which was a bottle of milk. Sure enough when we got to where the milk is, he was there also, picking up a bottle of milk. In my experience, when you 'happen' to see someone multiple times, it is usually an indicator that God wants you to speak to them. So, I stopped him and asked if he was limping. He said he had fractured his toe in jail a few months back and it had been sore ever since. He then let me pray for him a couple of times but there was no noticeable improvement in his limp. Although he wasn't healed on the spot, he opened up to me about his life and mentioned that he is going through some issues like breaking up with his partner and that he's been going to church recently to get his life sorted out. Unfortunately, that was the last of the conversation before he said he needed to go.
I couldn't stop thinking about him afterwards.
My heart went out to him. He was trying to sort his life out, but it seemed like his church wasn't really helping him. They obviously didn't know or didn't care that he had been living with someone he wasn't married to. He gave me the name of the church and I instantly recognised it. This wasn't the first time I'd spoken to someone who went there. None of them were the model of maturity in Christ. They all had serious unresolved issues.
It felt like God was speaking to me about heading along to this church. Now, I haven't been to a church service in around seven years. I have no desire to sit through worldly 'worship' music, another dry sermon, or be badgered into handing over my money to a middle-aged pastor in a collared shirt with salt and pepper hair. I had made up my mind years ago to follow Jesus to the best of my ability based on what the Bible teaches and leave the church to do whatever it is they do. I thought 'as long as they leave me alone, I'll leave them alone.'
But I couldn't do it any longer.
People in churches are suffering at the hands of wolves in sheep's clothing and they have never heard the true gospel. This young man was no exception. I had to talk to him again but all I knew about him was the name of the church he went to and I really didn't want to go there.
After praying about it, again, I strongly sensed God wanted me to go along to the church. I wanted to be obedient but couldn't bring myself to sit through the entire Sunday service. I decided to go after around an hour and a half assuming they would have a time of 'fellowship' where I could talk to the man.
When I got there, I found a seat near the back and looked around for him. Unfortunately, he wasn't there so I got up and went to leave. I briefly stopped by the notices table and started silently seething when I noticed that the sermon that day had been on Malachi 3:10 about bringing the whole tithe into the storehouse. The odds are pretty good that this scripture had been taken grossly out of context. While I was steaming over this, a man got up from his seat at the back and started chatting to me.
He started telling me about his life and I was in shock.
Here was a man who has been stabbed repeatedly, shot half a dozen times, in and out of jail constantly and fathered multiple children out of wedlock. He was not ashamed of it at all. If anything, he was proud of it. And here he was at the back of the church wearing a collared shirt and tie, looking like the model citizen.
I asked him what a person needs to do to be saved to which he responded – be baptised, receive the Holy Spirit and fellowship regularly with other believers. That was a pretty good answer except he was missing one crucial element. Repentance. This is the message that John the Baptist preached, the first message that Jesus preached and the message that the first disciples went out with, and it became clear after talking to this man that he didn't have a clue he needed to 'sin no more'.
I had been asking God leading up to this how to find people of peace.
It is what Jesus told his disciples to do in Luke 10. This is a person who is interested in discussing matters of faith. They may have even been praying, "Lord, if you're real, please show yourself to me." Unfortunately, I haven't come across any people who have a flashing neon sign above them saying 'person of peace'. I have just gone out on the streets and approached random strangers to find them but experienced a lot of rejection at the hands of hostile people before I ever found a peaceful one.
I've found that sometimes people of peace can be in the most unlikely places – near a well, at a park or bus stop or walking down the street. I realise now that they can be in places so obvious, that we never even consider it. Like a church service. I am now going to break my boycott of church services and regularly attend. Not to receive anything for myself, but to find these people of peace and tell them the true uncompromised gospel.